London's Peaks is a chance to get beyond the hustle and bustle, the traffic and the tourists, to find out what our capital city means to some of the interesting, influential people who live here.
Hosted by us Rick Pearson (with noted support from Isaac Williams and George Bull), the premise of the podcast is simple: each episode, a notable resident of one of the 32 London boroughs will lead us on a walk to the highest point within that borough. Along the way, we'll talk fondest memories, hopes for the future and, crucially, what that area of London means to them.
We hope you enjoy listening, of course, but we also hope you can find out something new about our ever-expanding capital and some of the unique, inspiring people who call it home.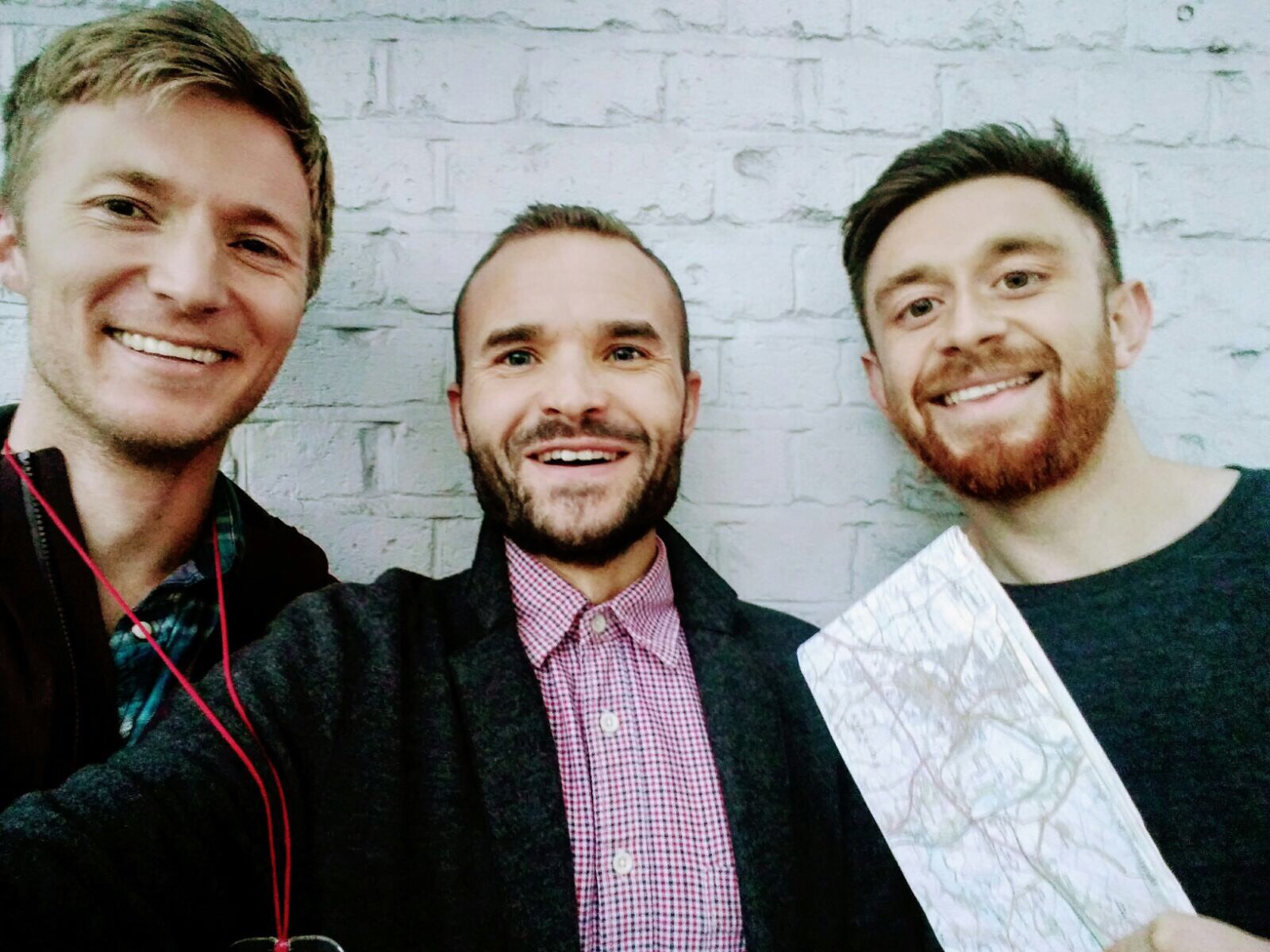 Left to right: Rick, George and Isaac navigate their way to a large white wall in Streatham Hill, not one of London's peaks